Strategic Plan Introduction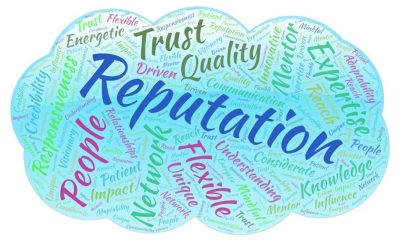 The Institute for Municipal and Regional Policy (IMRP) is a non-partisan, University-based organization dedicated to enriching the quality of local, state, and national public policy. The IMRP tackles critical, timely, and complex policy  issues with the intent of ensuring the most positive outcomes for affected individuals and entities. In doing so, the IMRP bridges the divide between academia, policymakers, practitioners, and the community. Working for fair, effective, and just public policy through applied research and community engagement, the IMRP utilizes the resources of students, staff, and faculty to develop, shape, and improve public policy on issues of municipal and regional concern.
The (IMRP) became the successor organization to the Connecticut Institute for Municipal Studies (CIMS) in 2002 when leaders in the legislature and executive branch called upon Central Connecticut State University (CCSU) to build upon CIMS's mission in an academic setting. In the 2021 legislative session of the Connecticut General Assembly, the institute was relocated to the UConn Hartford campus.
The move to UConn proved to be an opportune time for IMRP to expand on its mission and continue to establish itself as an organization committed to inspiring and sustaining a just, equitable, and inclusive Connecticut (and beyond). A new "home" presented the opportunity to develop an updated blueprint for success. IMRP embarked on a comprehensive strategic planning process during the 2022-2023 academic year. Various forms of environmental scanning, including a comprehensive benchmarking study, were conducted to develop the goals, objectives, and action items. In addition, the individual expertise of the IMRP leadership contributed greatly to the establishment of this document.
As part of the strategic planning process, stakeholders were asked to define the IMRP in a single word. The cloud above illustrates their respective feedback. These terms were also considered as the plan was assembled.
The IMRP strategic plan is a working document consistent with that of the College of Liberal Arts and Sciences (CLAS). This was by design as synchronous plans are essential to overall organizational success. Leadership meetings are held on a consistent basis to evaluate progress and adjust, as necessary. It is also important to note that the entire body of work at IMRP supports diversity, equity, and inclusion (DEI). This is prominently reflected in our goals, objectives, and action items, and is supported by the overarching UConn commitment to DEI.
The leadership of IMRP is confident that this plan, and its successful implementation, will greatly contribute to influencing public policy and ultimately improving society. Several exciting things have happened this academic year, to advance the plan, and have been recorded in the progress report section. A clear indication that IMRP is on the path to becoming a preeminent public policy center.
A just, equitable, and inclusive society.
To effectively inspire and sustain a just, equitable, and inclusive Connecticut through independent research and evaluation, public policy analysis and development, and community engagement.
INTEGRITY
Is committed to excellence
Is honest, motivated, and professional
Is respectful and fair
Is dedicated to the Institute's goals
OBJECTIVITY
Is fair, nonpartisan, focused, organized, and purposeful
Relies on evidence-based research
Provides analysis and expertise where needed
COLLABORATION
Works collaboratively and cooperatively with colleagues
Promotes colleagues' success
Willing to provide assistance on other programs
Develops and maintains relationships beyond the Institute staff
Connects with academia, policy makers, practitioners, and the community
DIVERSITY
Appreciates diversity among clients, customers, stakeholders, and colleagues
Is inclusive
Is willing and able to understand other views
COURAGE
Is creative, open-minded, adaptive, innovative, foresighted, and proactive
Remains goal-oriented
anticipates and recognizes opportunities beyond the status quo
Addresses controversial or unpopular issues
Goal One: Organizational Structure and Resource Optimization
Establish an organizational structure that allows for the optimization of talent and ensures resources are aligned to support value-added programs, projects, and commissions.
Objectives
---
Collaboration and Communication
Improve collaboration, balancing the needs associated with individual projects with the mission of IMRP.

Establish initiatives, such as fundraising, that require the collective expertise of the staff.
Improve internal communications, especially in evaluating new project proposals, through individual and group meetings as well as investing in the appropriate technology.
Establish plans, including succession, for existing, longterm projects and commissions.
Ensure IMRP has space conducive to internal collaboration, functionality, and visibility.
Leverage relationships with the appropriate UConn administrative offices to ensure policy, procedure, and practice adherence as well as improve efficiencies and resource utilization.
Finance and Technology
Audit financials (public and private), on a regular basis, ensuring adherence to all policies and procedures established by the respective funder.
Invest in technology that supports efforts, such as a donor relationship management system, research database, etc., and/or leverage UConn's technological resources.
Monitor sources of revenue and categories of expenses, on an ongoing basis, to ensure financial stability.
Talent Acquisition and Retention
Audit existing full-time and part-time staff and, through the necessary adjustments, align staff with goals and objectives, and establish realistic expectations.
Hire and retain personnel, full and/or part-time, that are consistent with overall direction.
Focus on the diversification of new hires, full and part-time, to ensure consistency with the scope of programs and projects.
Invest in staff development as well as establish succession plans for existing, long-term projects.
Create student worker, graduate assistant, work study, and internship positions that meet the needs of existing projects and develop the skills and interests of UConn students representing a variety of disciplines.
Establish an organizational structure that allows for the alignment of personnel with overall growth opportunities.
Policies and Procedures
Formalize financial and operational policies and procedures (consistent with UConn's), establishing the appropriate protocols to ensure adherence.
Progress Report for Fiscal Year 2023
Successfully completed the search for a Director of Research. A position essential to advancing the goals, objectives, and action items set forth in the IMRP strategic plan.
Completed a collaborative and extensive strategic planning process. The implementation of the plan, an ongoing effort, was initiated during the 22-23 AY.
Initiated an internal communication process to ensure progress toward strategic plan goals, objectives, and action items.
Began the process of developing a plan for the Connecticut Children with Incarcerated Parents (CIP) initiative.
Goal Two: Business Sustainability and Controlled Growth
Develop existing and new revenue streams with the express purpose of sustaining the work of IMRP and investing in those activities that directly benefit the people of CT (and beyond).
Objectives
---
Fundraising
Develop and launch a comprehensive annual appeal, designed to raise private funds (operational and endowed) in support of the people, programs, and projects of IMRP.
Develop relationships with corporations, foundations, and governmental agencies, exploring opportunities for new grants, sponsorships, and revenue streams.
Grants and Sponsored Programs
Grow existing programs and projects, focusing on expansion in both reach and revenue generating opportunities.
Monitor the legislative landscape (state and federal), capitalizing on opportunities that are consistent with expertise and purpose.
Monitor the greater environment, actively recommending programs and projects that could educate and influence society, ultimately leading to improved laws and policies.
Professional Development
Develop a portfolio of educational offerings, based on market need and expertise, and deliver in the most effective format (on-ground, on-line, hybrid, etc.).
Establish a financial model for professional development that ensures adequate resources are generated to support programs and projects.
Leverage UConn faculty and operational expertise to develop and deliver professional development opportunities.
Develop campaign to promote professional development opportunities.
Progress Report for Fiscal Year 2023
Children with Incarcerated Parents Initiative was awarded $75,000 in new grants. $50,000 from Connecticut-based Tow Foundation and $25,000 from the Sills Family Foundation.

Received two grants to support our national study, "Statewide Initiatives Supporting Children with Incarcerated Parents: An Action Plan for State Policymakers". This study is in partnership with Council of State Governments (CSG) Justice Center, the National Resource Center for Children and Families of the Incarcerated, and others. It is a follow up to CSG's 2009 report, "Children of Incarcerated Parents: An Action Plan for Federal Policymakers".
Goal Three: Research Diligence
Conduct and support unbiased research that informs and influences public policy, pursuing new opportunities that align with organizational expertise.
Objectives
---
Partnerships
Establish relationships with UConn faculty members, providing incentives for engaging in research programs and projects.
Engage UConn students (and beyond) in the data collection and analysis process, with the hopes of providing a valuable experience as well as enhance project investigations and reports.
Develop collaborations with government and quasi-government organizations and offer research expertise and other services.
Develop relationships with corporations, foundations, and non-profit organizations, offering research expertise and other services.
Platforms
Develop a list of research expertise and actively market such a service to the appropriate organizations and outlets.
Processes
Develop guidelines to ensure comprehensive and consistent, rigorous, and objective data collection and analysis, literature reviews, and report generation.
Ensure adequate resources are available to support research function.
Establish process to make sure expertise and research is made available on a consistent basis.
Publicize and promote project recommendations upon completion of research and reports.
Work together with constituents and community members to create lasting changes and improvements following project completion.
Programs
Enhance research activities of existing programs, projects, and commissions.
Expand research initiatives, exploring opportunities in such areas as climate change (environment), economic development, education, healthcare, housing, transportation, etc.
Progress Report for Fiscal Year 2023
CT Racial Profiling Prohibition Project received Arnold Foundation grant with the Council of State Governments to conduct national outreach to expand racial profiling research. Identified 5 states interested in technical assistance. Applied to Arnold for additional funding.
In October 2022, the IMRP received a $1.15 million federal grant as part of the Bipartisan Infrastructure Law to expand research related to racial profiling by police in Connecticut. The IMRP also celebrated the 10 year anniversary of reforms to CT's racial profiling law, which we helped to shepherd through the legislature.
Building on the two reports by the Connecticut Sentencing Commission staffed by IMRP, the General Assembly provided up to $500,000 funding to the Commission for research on mental health and incarceration.
Goal Four: Communications Management
Communicate impactful and meaningful messages/stories to stakeholders, on a consistent basis, utilizing multiple channels.
Objectives
---
Communications Plan
Audit existing communications efforts, developing a list of activities to "stop", "start", and "continue".
Complete a canvass of existing media sources, software, and technologies (including UConn's) focusing on capacity, purpose, and current user demographics to identify those that meet marketing needs.
Develop a compelling story, integrating feedback from various stakeholders and highlighting various existing, long-term projects.
Develop a comprehensive communications plan, making use of multiple distribution vehicles (emphasis on social media).
Digital Marketing
Aggressively engage in social media efforts, focused on growing followers on various, contemporary platforms.
Public Relations
Develop a public relations strategy, consistent with the communications plan, that makes use of the appropriate media sources that could support and promote policy interests.
Relationship Building
Require leadership to engage in a series of intentional visits, with program and/or project stakeholders, throughout the course of the year.
Require leadership to proactively engage in business development through intentional visits with individuals, corporations, governmental agencies, and non-profit/non-governmental organizations.
Require leadership to attend and participate in relevant community meetings and events, serving as presenters when possible.
Progress Report for Fiscal Year 2023
Social media presence has continued to grow on Facebook and Twitter.
Launched a CTRP3 Facebook, Twitter, and Instagram page. Consistently post 3 days a week.
Rise in engagement with CIP social media; FAQ Friday. Posts were the top tweets on CIP twitter for multiple months. One earned 14.4K impressions and 25 retweets.
Goal Five: Collaborative Mindset
Partner with individuals, departments (campus-based), and organizations that share similar values and seek to improve society through mutually beneficial partnerships.
Objectives
---
Internal Collaboration
Engage faculty and students of the SPP/UConn with programs and projects.
Develop relationships with "like minded" centers/departments on both Hartford and Storrs campuses.
Communicate the story, via events, meetings, and/or publications (digital and traditional), with the UConn community.
Invest in UConn students through scholarship program(s) and student work opportunities.
External Collaboration
Establish a group of affiliated faculty members to assist with IMRP initiatives.
Expand relationships with existing governmental and quasi-governmental agencies and develop new ones, with the intent of "listening" as well as providing expertise through programs, projects, or services.
Develop relationships with the private sector (like missions), seeking support (financial and non-financial) as well as offering research-based expertise.
Build relationships with local, regional, and national foundations, actively seeking funding in support of programs and projects. (working with UConn Foundation).
Explore partnership opportunities with nonprofit (including higher education) and non-governmental organizations, possibly establishing partnerships with the hopes of improving society.
Establish a schedule of events (conferences/forums/meetings), partnering where appropriate, that highlight activities and/or address societal concerns.
Incorporate various interactive elements to increase communication between users who are directly impacted, as well as policymakers.
Engage IMRP "alumni", with the goal of improving external affairs.
Progress Report for Fiscal Year 2023
Initiated IMRP brown bag discussions.

Partnered with CT Department of Children and Families, CT Department of Correction, and community providers on a 3-year federal grant offered by the Office of Juvenile Justice and Delinquency Prevention (OJJDP) to support families during a parent's return to the community from prison. Through this collaboration, CTCIP will facilitate training for all partners on the impact of parental incarceration on children and families, and how to support them. CTCIP will also provide additional services including on-going technical assistance to ensure all partners are working effectively and collaboratively as they implement the program model to support families.